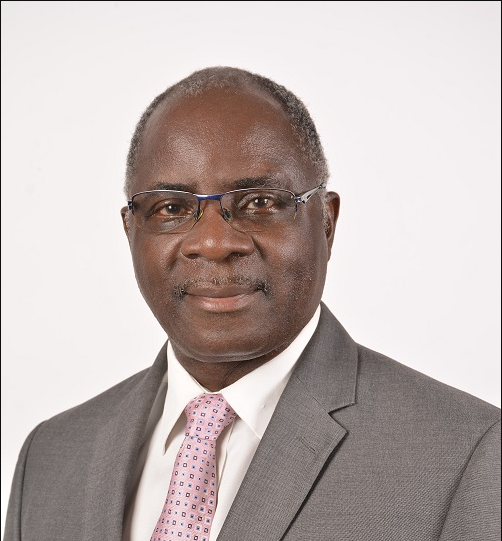 Dr. Faimiloni Professor of Chemistry at the University of Lagos
Prof Dr. Oluwole Babafemi Familoni is a professor of chemistry at the University of Lagos and member of the governing council of the Institute of Chartered Chemists of Nigeria.
Between 2000 and 2002, he was the sub-dean of the Faculty of Science of the University of Lagos. He was appointed the head of the Department of Chemistry between 2002 and 2005. He later became the dean of science between 2008 and 2012. He is a fellow of the Nigerian Academy of Science, elected into the academy's fellowship at its Annual General Meeting held in January 2015.[2] He is currently the Deputy Vice-chancellor (academic and research) of the University of Lagos. Professor Familoni is the International Representative for the Royal Society of Chemistry, London for Southern Nigeria.

Dr. Joseph Shevel
BA, MA, and Ph.D. degrees from the Hebrew University (Israel) and New York University (US) in Geography, History, Economics, and Management. Founding President of Galilee International Management Institute. A former lecturer at the University of Haifa, Department of Economics and Director of the Department of Management Studies, University of Haifa (ED). A former lecturer at the Technion (Israel Institute of Technology) and Bar Ilan University, Israel.
Member of the Prime Minister's Committee on Social Policy; Member of the Environmental Committee of the Haifa Region (under the auspices of the Israel Ministry of Energy) and Director and Coordinator of several joint European–Mediterranean networks in the field of management and economic development. Associate at Harvard University and the University of California, Berkeley. Senate member of the Euro-Mediterranean University (EMUNI), established in Slovenia under the auspices of the European Union.
Actively works towards peacemaking in the Middle East and the Horn of Africa. Submitted a peace plan between Eritrea and Ethiopia – was implemented in 2018. Member of the East African Security Forum since 2012 and an active member of the Asian University President Forum since 2005. A senior member of the Mediterranean Peace Forum (Lecce, Italy), led delegations and discussions between Palestinians and Israelis in an effort to reach a peace agreement. An active member of the World Public Forum – Dialogue of Civilisations.